It's about you
Your story
Every client has a story. And we're here to help them write the next chapter. We specialise in advising people who are: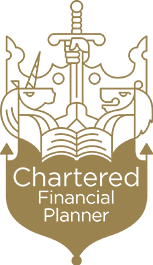 Our story so far
Meet your expert team
Our Financial Planner, John Surgenor, has worked in financial services since 1987. As a Chartered Financial Planner (CII), and Fellow of the Personal Finance Society (PFS) John continually strives to represent the best of the financial profession. As a team, we go above and beyond to provide the best possible service to our clients.
John set up Barrington Hamilton in 2009 to provide genuine lifestyle financial planning. We look beyond your finances and focus on you; your story and your life goals.
More about us
"Time is more valuable than money. You can get more money, but you cannot get more time."
Jim Rohn

Our clients
Find out how we've helped our clients to achieve their goals and write the next chapter of their lives.
Read their stories
Keep up to date
Latest news
Our interesting and informative articles keep you up to date on the key financial developments and issues which may affect you.
Read all articles
Fancy a chat?
We'd love to hear your story and find out what you want the next chapter to be.